HR Projects and Advice
Your employees are hands down your biggest investment. Why not do all you can to ensure they're feeling both valued and valuable? With a comprehensive knowledge base and background that spans decades and many industries, we partner with you to meet your more immediate needs as well as accomplish your long-term priorities and goals. Learn more about our HR Products & Services.
Let us help you with the following:

Attract & Retain Employees
The success of your organization hinges on the success of your employees. Together we can optimize your path to finding and keeping top-level talent.
Recruitment Process Review: Enhance your recruitment process to ensure compliance and the best candidates.
Employee Onboarding: Jump-start employee productivity, loyalty and satisfaction by equipping your employees with the tools and knowledge they need to succeed.
Employment Practices: Review, update and align current employment policies with your organization's culture and practices.
Engagement Surveys: Measure your employees' commitment to the organization to ensure you have the workforce needed to drive organizational outcomes.
Let us assist in your employee recruitment and engagement. Contact us today and we will work to deliver your ideal solution.

Motivate & Develop Employees
Keeping your employees engaged and driven will bring continued success to your organization. We'll appraise the current methods and assessments your business or nonprofit uses and assist in developing or redeveloping procedures to elevate your organization and employees to the top.
HR Workshops: Enhance skills and understanding through workshops on HR topics such as management capabilities, team building and communication, and legal compliance.
HR Process Assessments: Experts evaluate your policies, procedures, forms and files and assist you in developing successful methods for recruitment, compensation, performance management, training/development and compliance.
Performance Evaluations: Ensure performance measurement is consistent with your culture and tied to your organization's mission, strategy and goals, resulting in a more meaningful process for employees and leaders.
Leadership, Communication and Personality Assessments: Assess high-caliber talent with proven tools like the Hogan Personality Inventory and 360-degree feedback to evaluate, develop and coach your leaders to top performance. Promote self-awareness and an atmosphere of improved communication among employees with tools like the DiSC® profile.
Succession and Workforce Planning: Ensure your company is ready for change at any leadership level and prepared for the next generation.
Executive and Board Assistance: Optimize the effectiveness of your organization by developing a long-term human resources strategy that ensures you have the structure necessary to succeed.
Elevate your team's potential through our development programs. Contact us today to find out more.

Mitigate Risk
Navigating the legal complexities of operating a business or nonprofit can be a time-consuming and involved process. We'll help you assess and implement the necessary processes to minimize your exposure.
Interim HR: We can help your company manage the HR department during a period of transition, crisis, or change within the organization by administering the day-to-day functions of the HR department during this transition period. We can also train the incumbent coming into the position, if applicable.
Coaching Opportunities: Receive advice and actionable tips on how to handle difficult employee issues, motivate your top performers and maximize your managers' potential
Compliance Training: Understand key aspects of the Family and Medical Leave Act (FMLA), the Fair Labor Standards Act (FLSA) and anti-harassment.
HR Audits: We will take an objective look at your company's HR policies practices, procedures and strategies to protect your company, establish best practices and identify opportunity for improvement. Audits offered included Family Medical Leave Act (FMLA), Fair Labor Standards Act (FLSA), I-9 and Records/Employment files.
Independent Compensation Assessment: Determine appropriate compensation that is reasonable and not excessive, but that also attracts and retains the best possible talent to lead your organization.
Third-Party HR Investigations: When a sensitive employee complaint arises, companies and legal counsel alike look to QTI to thoroughly assess, analyze and advise on the best approach to resolve the issue.
Contact us today if you would like to hear more about our Risk Mitigation offerings.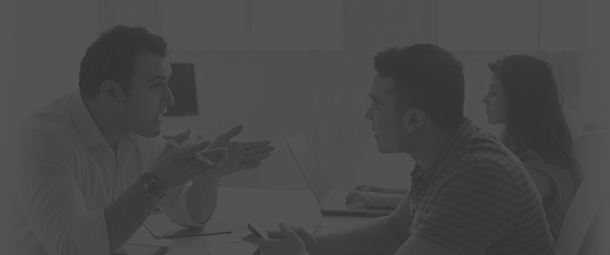 Custom Offerings
Not seeing what you're looking for? Give us a call. We'll work with you to identify the scope of your needs and deliver a tailored solution for your business. For example, HR Strategic Assessments where our specialists evaluate HR strategy, HR structure, and the core functional areas of HR to understand if they are providing value and results to the business; with actionable guidance to leap forward. Contact us today and let's explore how we can help you adapt, grow and succeed.