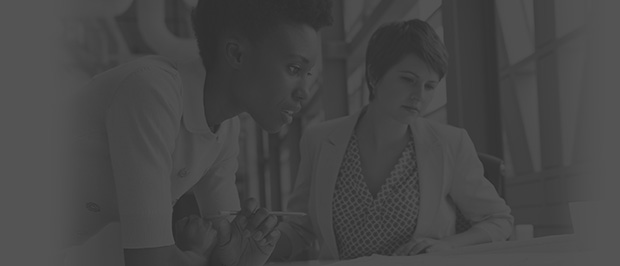 Uncovering the Right Talent
Your employees are the backbone of your business, so identifying the right fit is essential. Whether you're looking for a temporary hire or the next great leader of your company, our flexible yet comprehensive approach to recruiting makes it easy for you.
Finding Your Talent
Talent needs vary by industry and position, and we know how to recognize the right fit. To help determine who you're looking for, we start by asking the right questions. This allows us to identify who would be the best match for the position and, more importantly, for your company's culture. We use a process that is streamlined and effective, allowing us to fill the position as quickly as possible. Here's where we can help with your team needs:
Staffing and Recruiting: Whether you need temporary, contract-to-hire or direct-hire talent, our team knows how to identify industry needs and match the right candidates to the position.
Executive Search: We understand the nuances and excellence executive positions require. Our dedicated team has decades of experience to help attract and retain the executives you need, and we'll extend the search to a national level to bring you the best talent available.
Candidate Assessments: As a way to ensure that the candidates align with your business, we offer a suite of assessments to evaluate a person's skills, competencies, values and leadership characteristics.
Contact QTI to learn more about these areas and how we can work together to find you the right team member for your business.