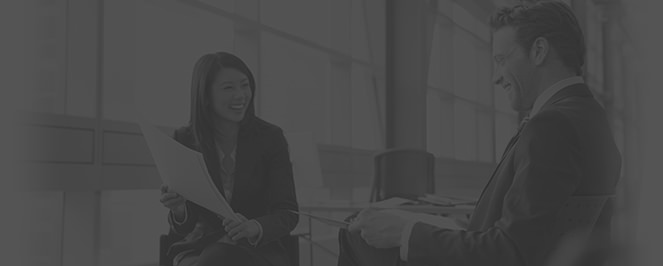 Executive Search
Finding the right leader to complement your organization and culture can be a trying and time-consuming process for a company, but it doesn't have to be. Our team is well equipped to find and recruit the top talent at a national level and provide you with a personalized fit. With decades of business experience and a vast network of contacts, we're adept at navigating the nuances of different leadership positions. With any executive level position, our customized processes will find the right candidate with the right cultural fit and skills to drive your business forward.
Finding the Right Fit
We understand the right leaders are critical for continued success, and our experience in finding you the right talent is unrivaled. Our comprehensive and customized approach is a three-part process that uses strategic organizational assessment and multi-method job analysis to gain a rich understanding of your business. We translate the needs we see into the requirements and competencies required for success in the role.
We undertake the complicated nature of executive search for each hire so that you can remain focused on your everyday operations. We put in the time and effort required to get you a leader who will offer your business and team a long and productive tenure. To find your executive, we follow this model: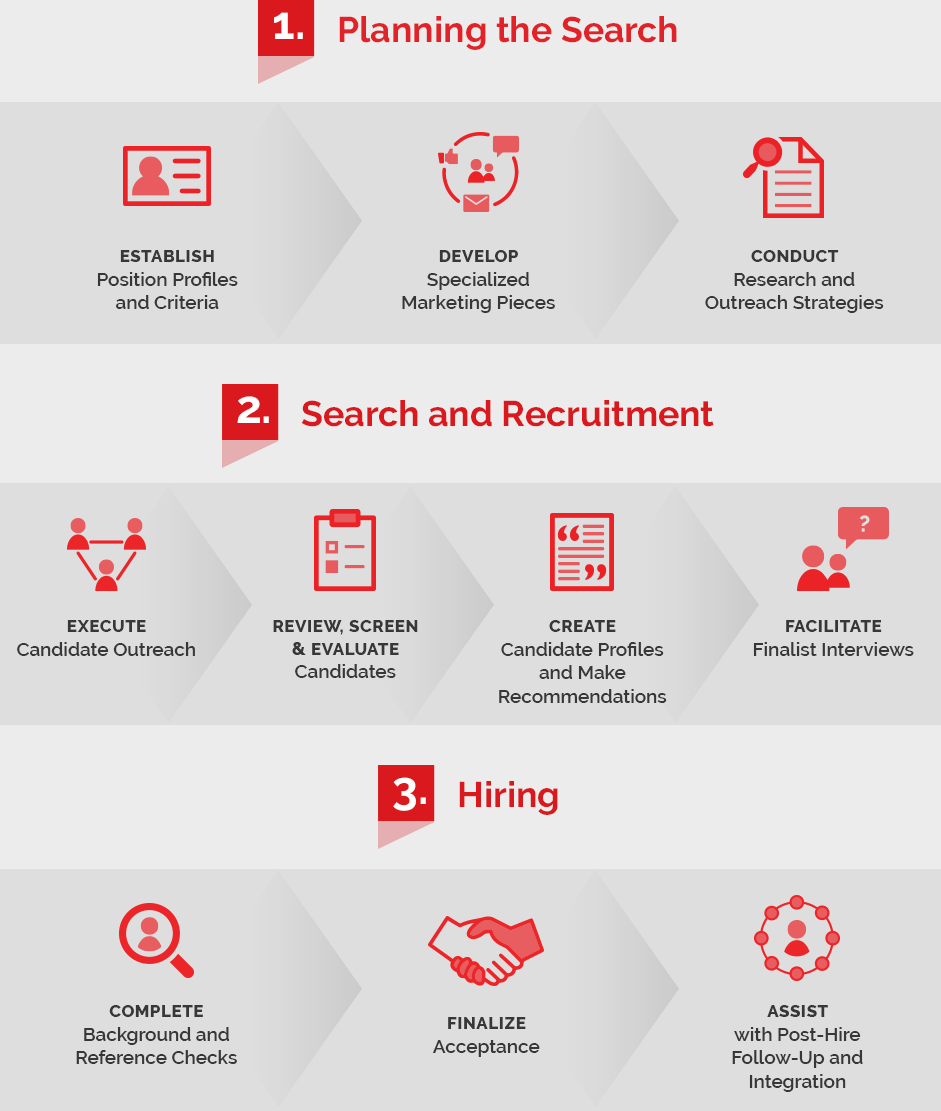 Learn More
Conducting an executive search is not a one-size-fits-all approach. We offer customized solutions to ensure you are able to hire the exact talent you need. Our teams have placed executives in all industries, ranging from nonprofits and healthcare to finance and insurance. Contact us to discuss how we can help you find your next great leader.